2020-2021 Theme: "Pondering the Future: Empathy as a Way Forward"
Emily Calandrelli, Engineer and TV Host
The Convocation Committee is pleased to announce that we have invited MIT-engineer turned Emmy-nominated science TV host Emily Calandrelli to be the Maytum Convocation Lecturer in 2020-2021.  She will discuss "Empathetic Science Communication in an Increasingly Polarized World." Students, faculty and staff, and community members are invited to register for the presentation which will be given over Zoom on Tuesday, February 23, 2021, at 3:00 pm using this link: https://fredonia-edu.zoom.us/meeting/register/tJUvfuGprj0uHNESUqgffEEB4lPrxXUVlSTq.  After registering, you will receive a confirmation email containing information about joining the meeting.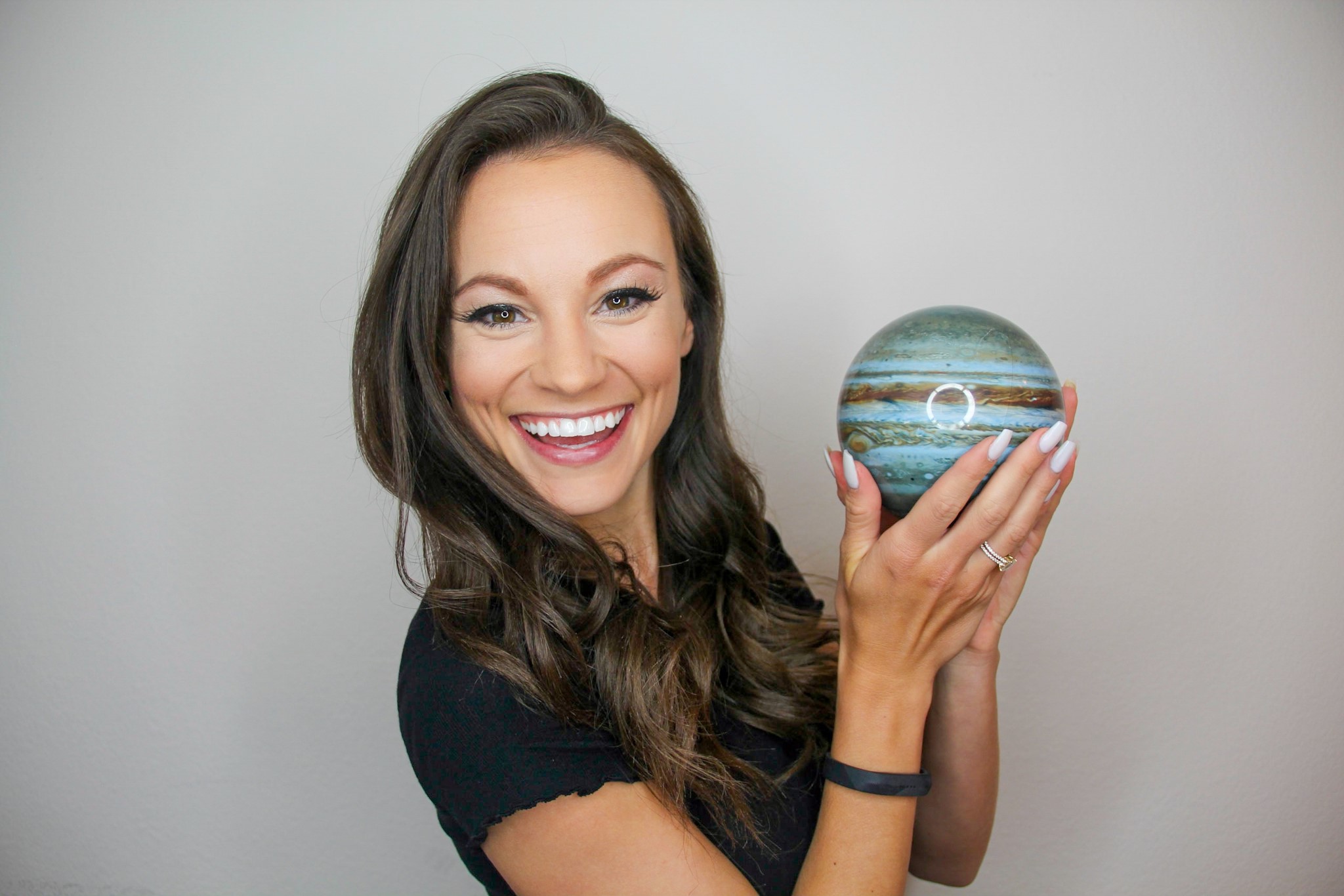 Calandrelli has been featured as a correspondent on Bill Nye Saves the World and has worked as an Executive Producer and host of FOX's Xploration Outer Space, which airs in 100 million households each week.  Currently she hosts Netflix's Emily's Wonder Lab.  Her outreach has also taken the form of publishing a science children's book series, the Ada Lace Adventures; she recently launched the third Ada Lace book into space as part of the Storytime From Space program.
Calandrelli's educational background is in engineering and policy. At West Virginia University she received a Bachelor's in Mechanical and Aerospace Engineering. She received her Master's from MIT in Aeronautics and Astronautics as well as Technology and Policy.
When speaking at venues like Google, Pixar, MIT, Texas Instruments, CERN, and dozens of K-12 schools and Universities around the country, Calandrelli focuses on the topics of science communication, space exploration, and women in STEM.
Calandrelli is wildly passionate about space exploration and demonstrates, through her television show, that the space industry is more exciting today than ever before.  She cares deeply about increasing the level of scientific literacy among the general public.  Teaching that everyone, regardless of their educational background, can understand scientific topics, Calandrelli seeks to foster a higher level of scientific literacy in society.  To that end, she particularly emphasizes the importance of diversity in STEM, questioning the factors that have deterred women, in particular, from pursuing certain careers in STEM.
Calendrelli's appearance will kick off a series of events focused around the Convocation theme.  The lecture is sponsored by the Maytum Distinguished Lecture Endowment and the Williams Visiting Professorship Endowment. The lecture is offered for free, but registration is required.  Anyone with questions is welcome to email Dr. Jennifer Hildebrand, Convocation Committee Chair, at hildebra@fredonia.edu.
Members of the Convocation Committee: Tracy Collingwood, Jack Croxton, Dawn Eckenrode, Jennifer Hildebrand (chair), Catherine Oag (student), Nicholas Quintyne, Jenna Salisbury (student), Denise Szalkowski, Guangyu Tan, Nick Weiser, Jefferson Westwood, and Jeffrey Woodard.