Student Health Center
Promoting a campus culture focused on health and wellness.
To make an appointment
To make an appointment, please call us at (716) 673-3131. If this is a medical emergency, please call ext.3333 if on campus and 911 if off campus.
Click on "Request medical records" to get a copy of your immunization record, your laboratory results or a copy of your xray.
Welcome New Students !! This is where you can find all of our health requirements for attending college here at Fredonia.
COVID Vaccination Requirements
SUNY has mandated that all students be fully vaccinated (or have received an approved medical or religious exemption) prior to coming to campus. 
By August 1, 2022, all students must provide evidence (a photo of your COVID vaccination card) of being fully vaccinated against COVID-19 OR receive an approved medical or religious exemption.
*All students granted a medical or religious exemption are required to participate in on-campus COVID testing. An email specific to these testing dates will be sent to your SUNY Fredonia email at the onset of the fall semester.  Exempt students who do not abide by this testing requirement will be subject to disciplinary action, which could include, but is not limited to, student account holds, e-services disabling, conduct charges, possible removal from campus housing, restriction from on campus activities, suspension from the university, etc.
Send evidence of vaccination or completed request for exemption form by August 1, 2022 to health.center@fredonia.edu.
PLEASE NOTE: 
Enrolled students who fail to provide evidence of COVID-19 vaccination or who fail to receive an approved exemption by close of business on August 1 may be deregistered from SUNY Fredonia and will not be allowed to move into the Residence Halls.
Information on Monkeypox
Although we have not seen an occurrence of Monkeypox here on the SUNY Fredonia campus or in the surrounding geographical area, the university is in constant communication with local and regional health agencies and has a plan in place if the situation changes.  To keep you informed, the New York State Department of Health has launched this website which provides information on the disease and tracks the number of cases by county.
Patient Portal
The Fredonia Student Health Center Patient Portal makes it easy for you to complete health forms, receive secure messages from our medical providers, access your visit summary and get laboratory/x-ray results.  To access the patient portal you will need your Fredonia E-services User ID and Password. Your Fredonia E-Services username generally consists of 2-4 letters of your last name followed by 4 numbers. 
Health Center hours of operation
Fall and Spring Semester: Monday - Friday, 8 am - 4:30 pm
Summer Break and J-Term: Monday - Friday, 8 am - 4:00 pm
All health services will be offered by appointment only by calling us at 716-673-3131.   In order to provide you with the safest environment for your health care needs, we can not offer walk - in services at this time.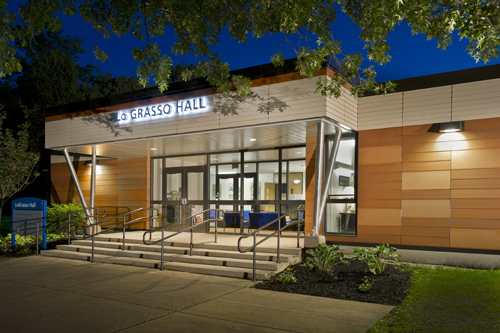 Emergencies and care when we are closed
In the event of a medical emergency, contact University Police at 716-673-3333 or 911.
Additional medical care resources include:
Confidentiality
With the exception of emergency situations in which a student is unable to assume responsibility, all medical information is confidential. The Student Health Center will not share information concerning the health of a student without the student's explicit and informed written authorization. Notification of parents, College faculty, and administrators is considered the student's responsibility.
Resources are always available