Fredonia Construction Project Map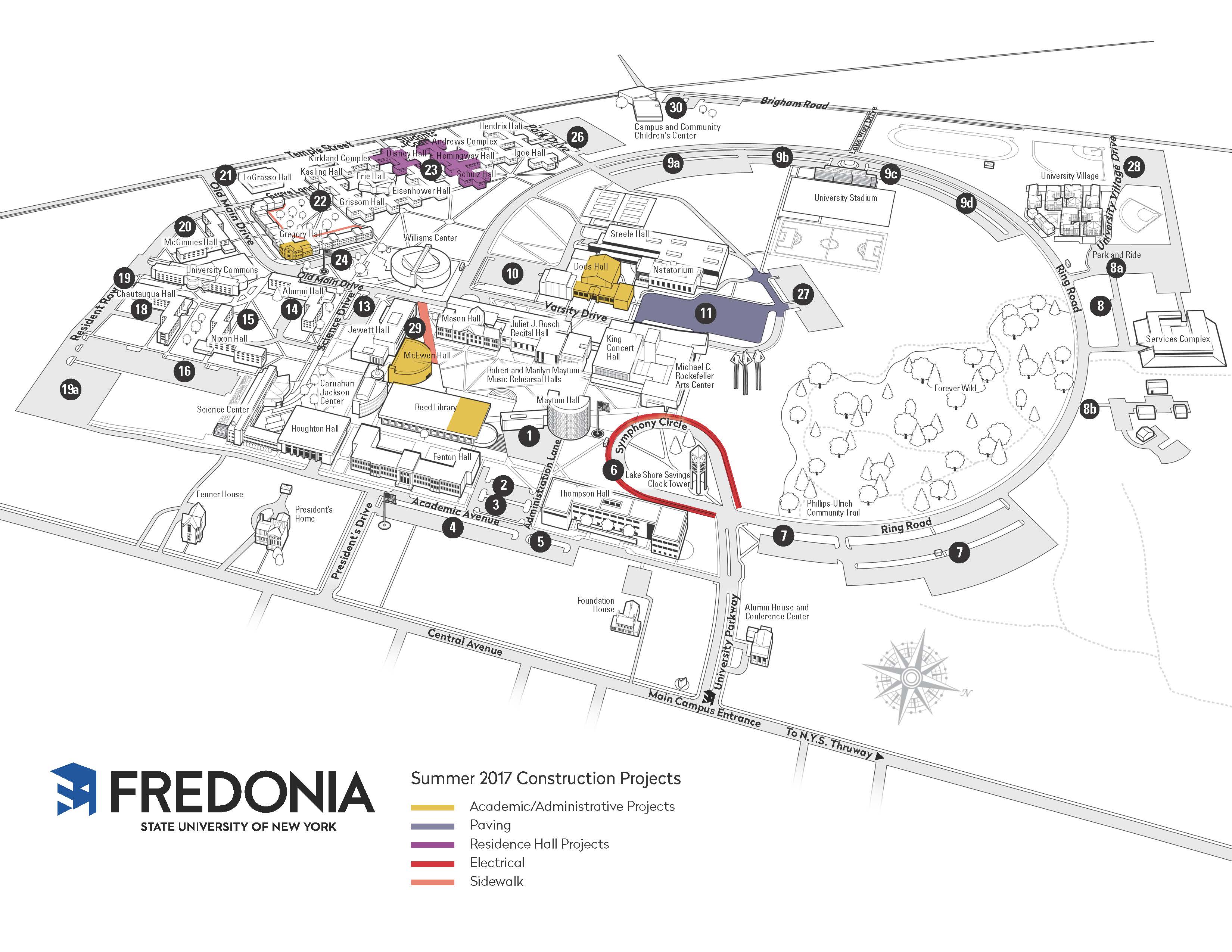 The Office of Environmental Health, Safety, and Sustainability advises all employees on the following: building additions, changes in floor plans, renovations, and replacement of building components like carpeting, roofing materials, or heating and ventilation equipment can all impact the air inside the building. If you have a pre-existing condition that may result in the development of symptoms of discomfort during the above referenced renovation projects please discuss with your supervisor the possibility of a temporary move for you away from the disruption until renovation is complete.
We apologize for any inconvenience these projects create. Due to Orientation, summer school schedule, and summer camps, these times appear the least disruptive to campus activities. All work schedules are subject to change as weather and various campus activities may affect the planned schedule. We appreciate your understanding.
View Summer 2016 Construction Map
View Summer 2015 Construction Map
View Summer 2014 Construction Map
View Summer 2013 Construction Map
View Summer 2012 Construction Map
View Summer 2011 Construction Map
View Summer 2010 Construction Map
View Summer 2009 Construction Map
State University of New York at Fredonia
(716) 673-3452 phone
(716) 673-3483 fax